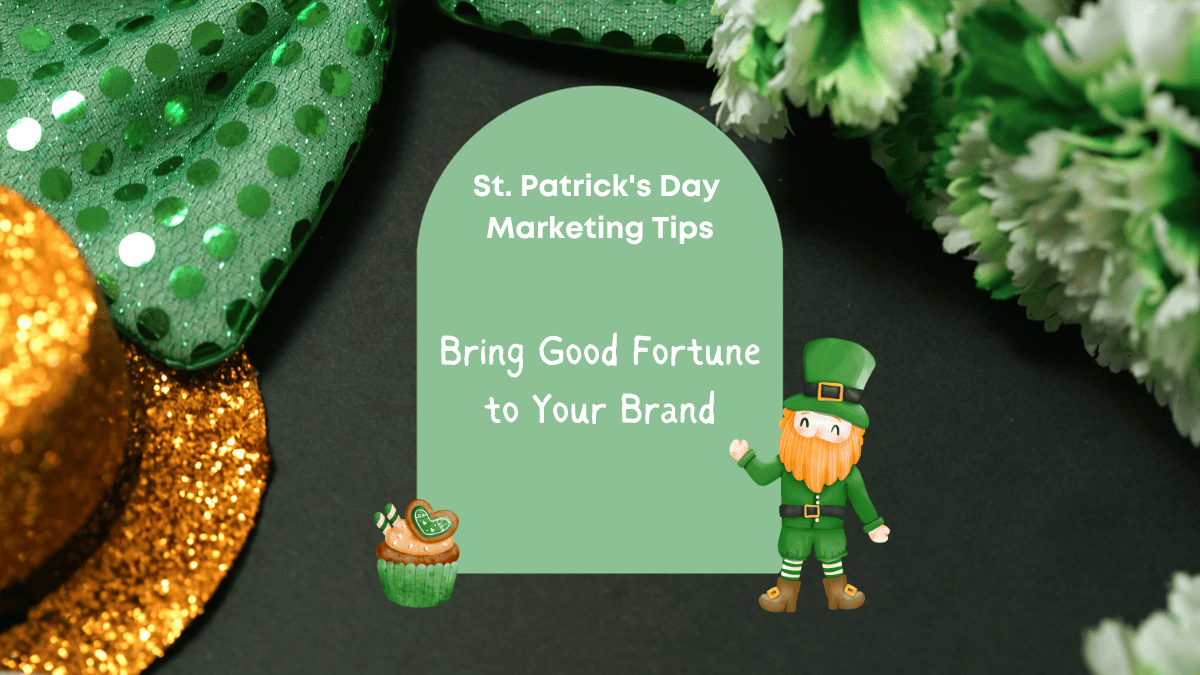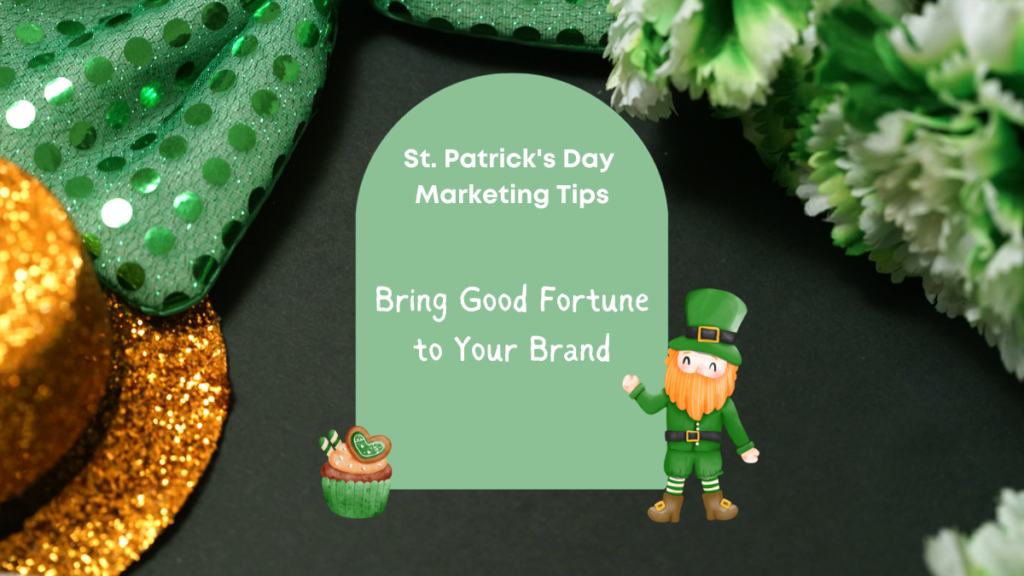 Global greening is already in full swing, and the announcement of President Biden's upcoming visit has given St. Patrick's Day an even bigger boost. For marketers, the national holiday presents a unique marketing opportunity. So, get your thinking cap on and think of how your business can take advantage of this crock of gold.
To help you get started, check out these easy-to-implement St. Patrick's Day marketing tips.
Social Media
Use trending hashtags on your posts, e.g. #stpatricksday and #shamrock
Post a staff photo
Emphasise events with a local theme, like the parade.
St Patrick's Day-themed coffee/lunch party.
Serve green food 
Decorate with themed bunting
Have a green dress code 
Pick a local charity to benefit from a donation.
Share informal pictures of your offices and staff on your social media platforms.
St Patrick's Day-themed marketing email
Offer a promotion or run a competition while wishing your customers a happy St. Patrick's Day.  Keeps your business top of mind.
Write a St Patrick's Day-themed blog.
Whatever your industry there is always a story you can weave in, e.g.
Accountants: Tips
Accounting Golden Rules for small Business: Top tips
How is gold or bitcoin recorded on a balance sheet?
Health and Wellness
5 healthy, green recipes to celebrate St. Patrick's Day
Home Renovation
Suggested environmentally sustainable remodeling concepts.
National days and holidays create opportunities to reach audiences you might not naturally connect with. Even if your business is closed on March 17, your prospects and clients will still be scrolling. 
Will you be there to wish them a "Happy St. Patrick's Day"?
Big brands run expensive St. Patrick's Day marketing campaigns for a reason.  They recognise the potential for customer engagement and are prepared to invest significant sums.  Take a look 👀 at some great examples from these household names.
Guinness: All together with Guinness this St Patrick's Day
 McDonald's– The Shamrock Shake #shamrockshake
You, too, can create themed digital marketing campaigns without breaking the bank. It involves time and some creativity, but it can still be an affordable marketing exercise.
It's amazing that a small country on the edge of Europe can reach audiences around the world on this annual holiday, so don't miss out…
Seize the moment!
Need help? Book your Free marketing consultation today.